AFFORDABLE

PRICES

FRIENDLY

& TIDY

WORK

GUARANTEED

LATEST

TECHNOLOGY

Shabby, grey, tired, marked, split...
Your natural wooden floors need a makeover to bring them back to their original beauty.
With sanding and resealing, the solution is quick and straightforward.
Whether hardwood boards or parquet blocks - from any age or condition...
Floor Sanding Stevenage SG1 are your choice for floor repair and restoration.
For over twenty years, we have restored hundreds of floors in all settings: the office, home, school, shop, restaurant, bar or gallery.
We offer the full service:

Repairing and replacing damaged timber; sanding away old paint and sealant; staining the bare wood for a change of colour (such as the pale wash of grey or Scandinavian white); finishing with the fresh protection of oil, hard wax or lacquer.
And all to the highest standards - and minimal dust and disruption. Modern sanding is virtually dust free with the efficient collection of our cylinder machines. We can also keep closure brief by adjusting to your domestic and business schedule - at weekends or even overnight.So call us today for your free assessment. You will receive the best advice - and have a floor you'll be proud to display in your property.

Floor Sanding Stevenage - creating beautiful floors.​​
Stevenage – hold on to the old
Despite the growth of the new town, old Stevenage has plenty of charm and interest with its variety of timber-framed and 18th century buildings. The Grange with its 12 bay front and a large carriageway was originally a coaching inn. Alleyn's Grammar School was built in 1562 as a brick room with an open timber roof. This survives as part of the current school.
The church of St Nicholas Church enjoys its isolation with the sturdy tower dating from Norman times. Inside is a complete set of wooden screens and the choir has 15th century seats with interesting designs on their misericords.
LATEST NEWS, RECOMMENDED ARTICLES & TIPS
Can I restore my bamboo floor?
Bamboo flooring has a really unique look, and bamboo itself is a sustainable material. These are two of the reasons why bamboo is gaining in popularity for our floors. Slices of this versatile grass (bamboo is a grass and not wood at all) are either joined horizontally to make a plank, pressed together vertically and laminated, or strand woven into highly durable planks. However, as this is a relatively new material there are no recognised quality standards, which means that while some people love their bamboo floors, others think they're a nightmare.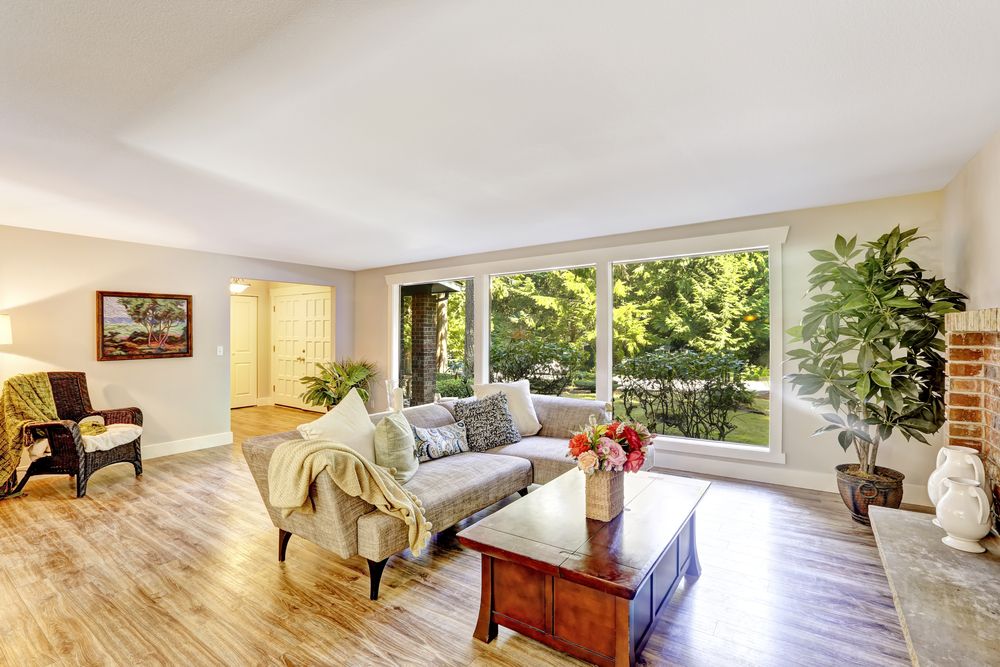 Can I sand my bamboo floor?

Yes, in most cases, you can. However, there are a couple of issues that you need to be aware of and you'll need to exercise a great deal of caution if you do decide to tackle the job yourself. We mentioned that strand woven bamboo is durable - it has a Janka hardness rating of 3,000 lbf making it nearly three times harder than oak. Trying to sand a material that hard is a job best left to the floor sanding specialists.

The next issue to be aware of is that, because of the way the bamboo is bonded together into usable planks, most of your flooring is actually glue. This means that you may find yourself trying to apply a finishing coat of polyurethane to something that isn't bamboo at all.

Beware formaldehyde

The biggest issue with bamboo flooring, however, is the presence of toxic formaldehyde in the varnish. If you feel your nose, eyes and throat stinging during sanding then you've encountered formaldehyde dust. You must hire dust free floor sanding equipment if you intend to tackle this job yourself, but even the best equipment can't remove 100% of dust from the air. This really is a job best left to the floor sanding experts.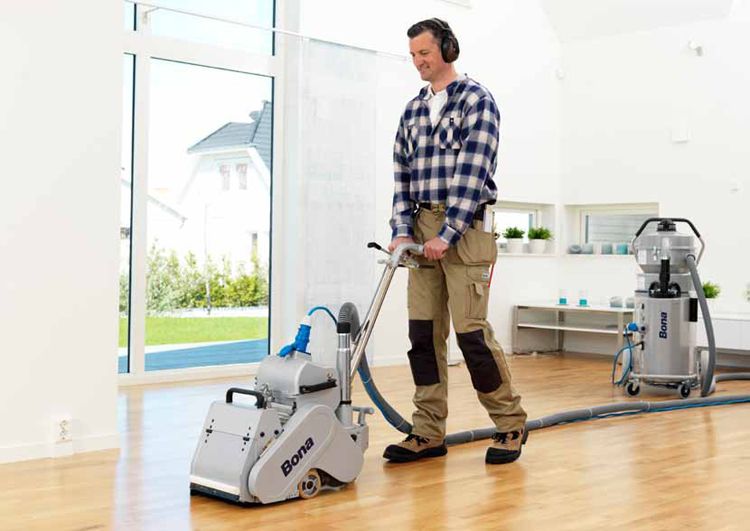 When do I need to restore my floor?

Like any type of flooring, your bamboo floor will begin to show signs of wear and tear after a few years of use, particularly in a high traffic area like a living room or hallway. Assess the damage as you would with any other type of flooring - light scratching can usually be dealt with by a screen and refinish, but for deeper damage and discolouration, floor sanding and finishing is the only way to restore the beauty of your bamboo flooring.